COVID-19 Updates
To Better Serve Our Clients With Their Creditors During This Season, Easy Solutions Has Created A COVID-19 Consumer Educational Package.
Contact Us To Learn How To Obtain A Free Copy. Thank you, God Bless, and Stay Safe.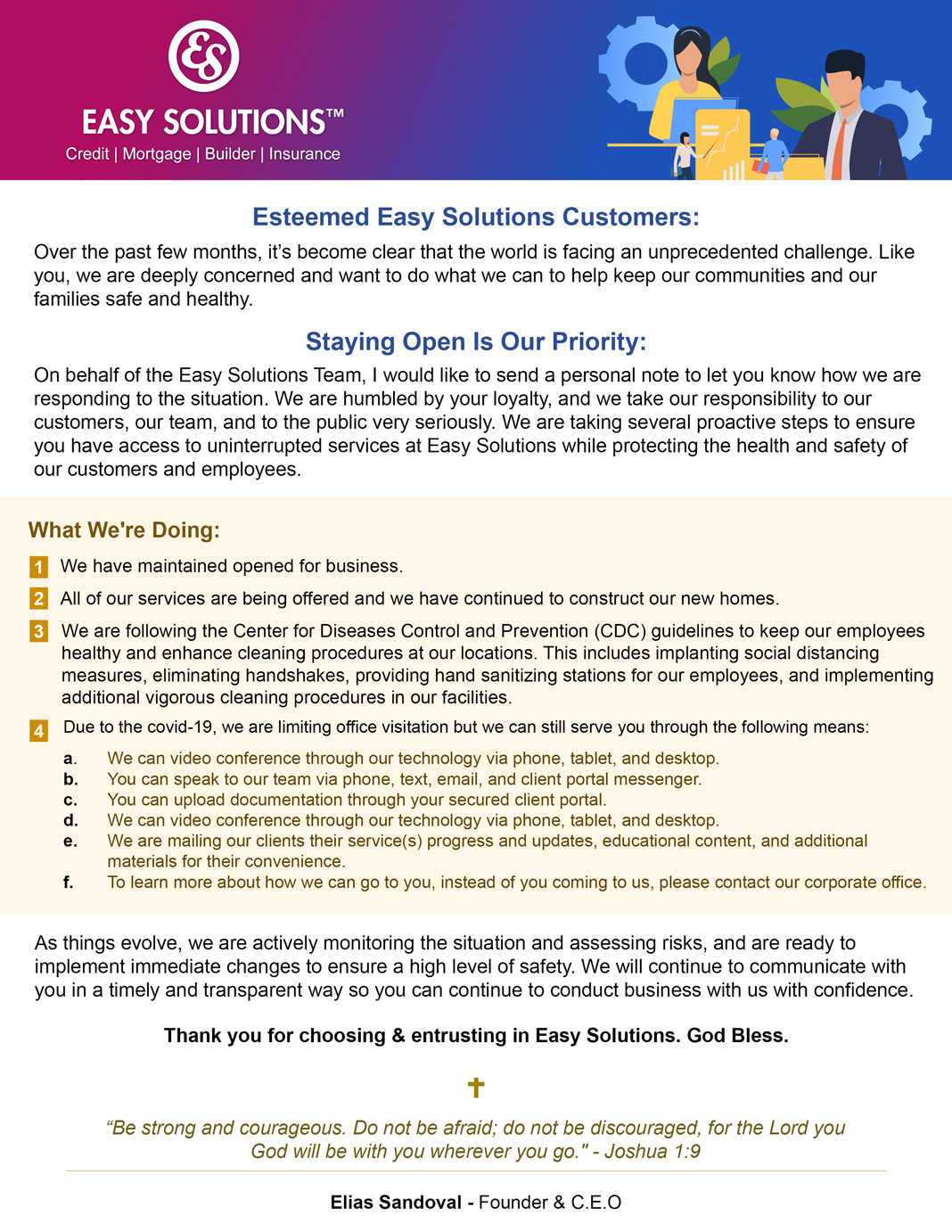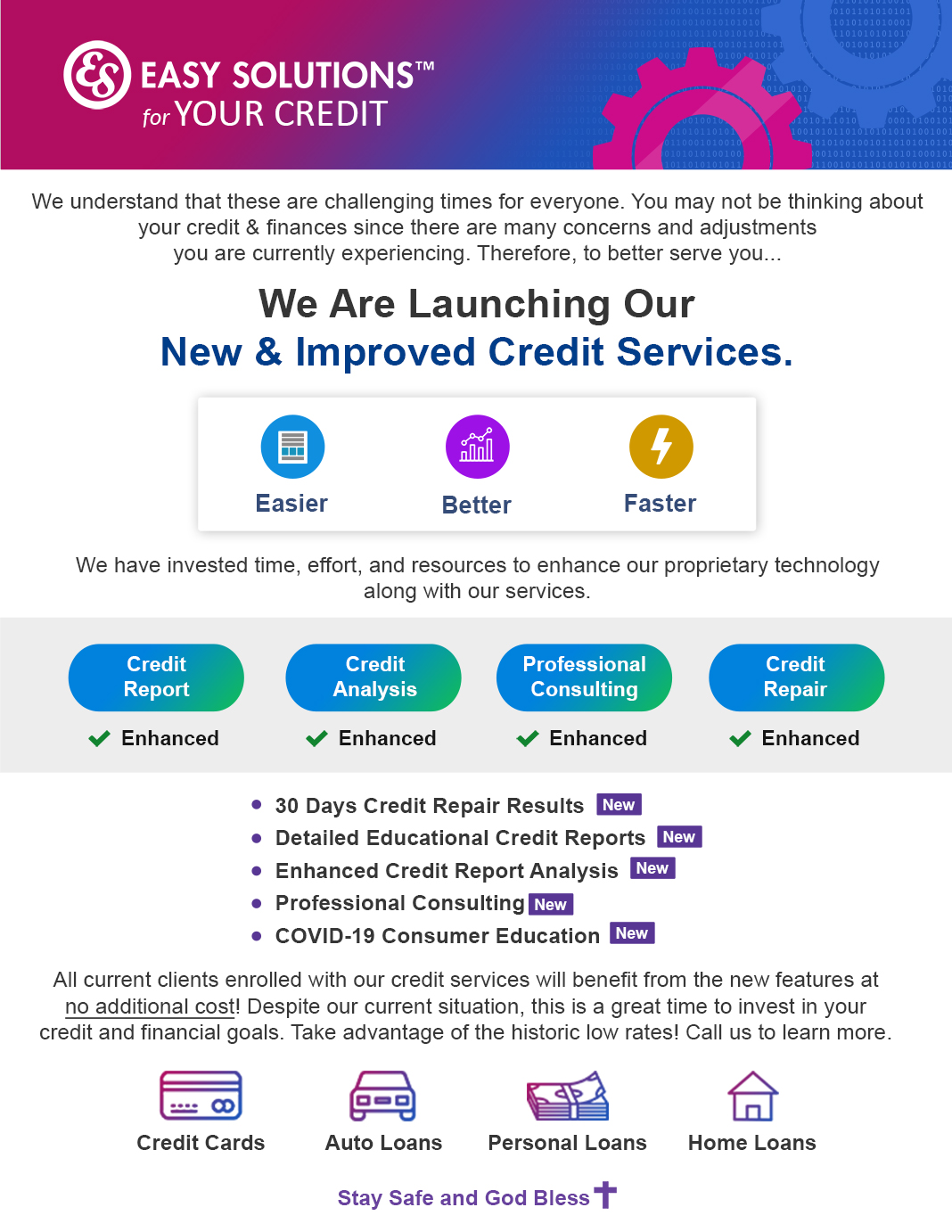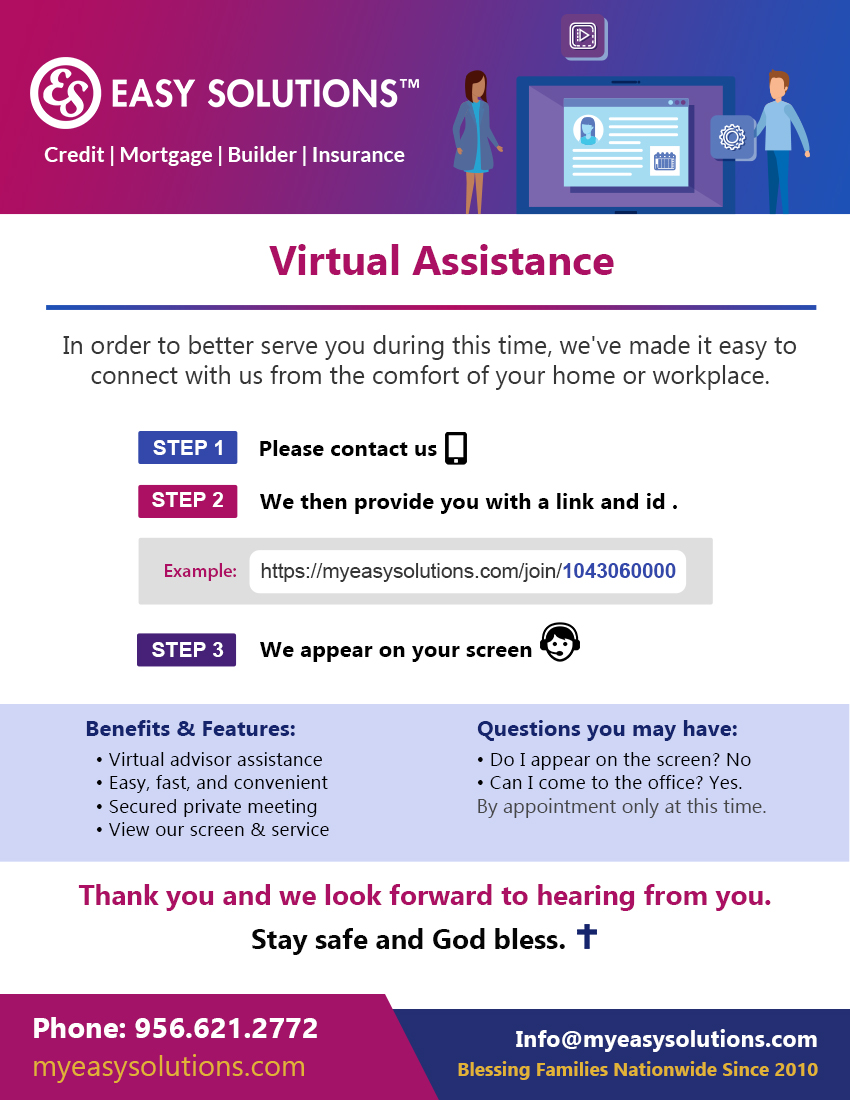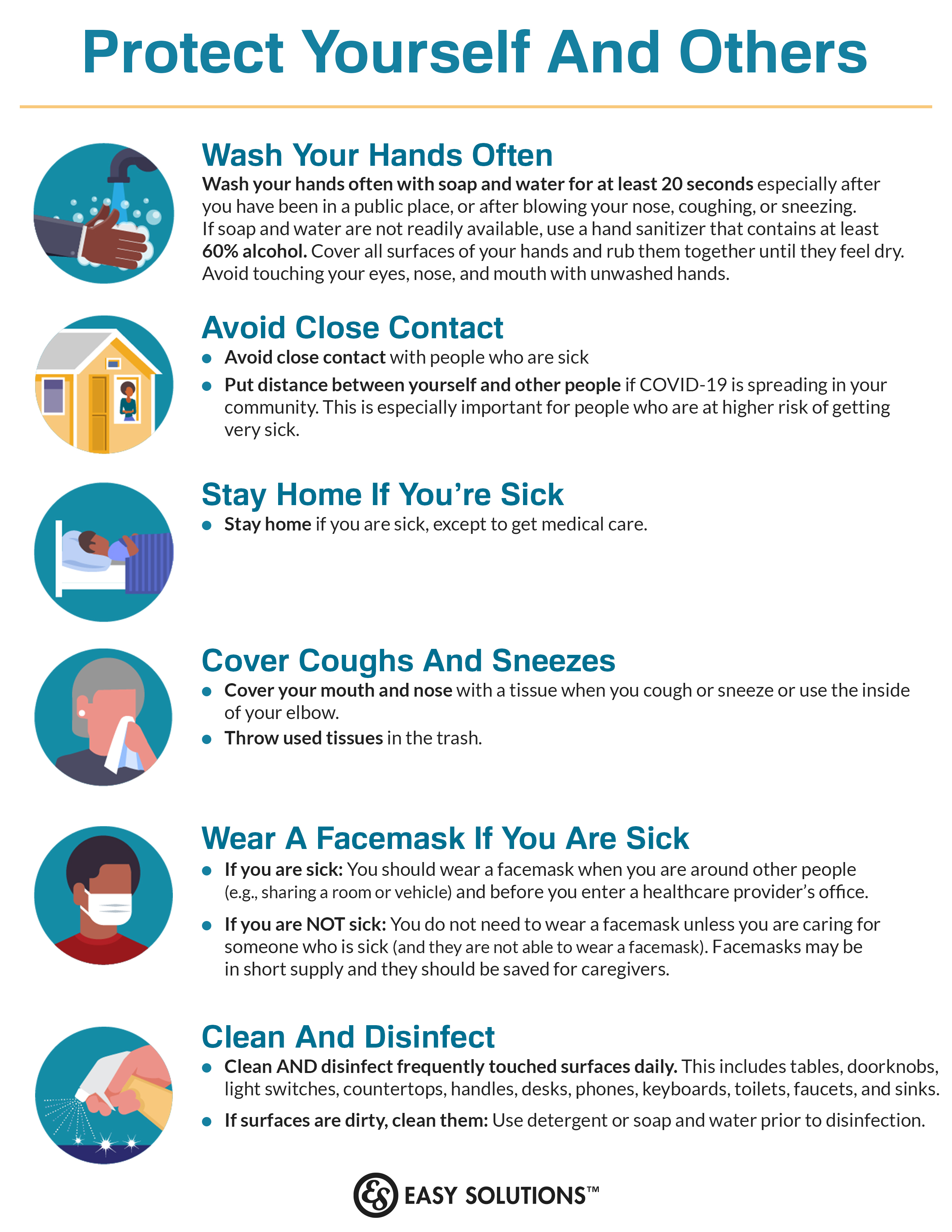 Actualizaciones sobre COVID-19
Para servir mejor a nuestros clientes con sus acreedores durante esta temporada, Easy Solutions ha creado un Paquete de Educación de COVID-19.
Contáctenos para obtener una copia gratis. Gracias, Dios los bendiga, y manténganse seguros.